Bussed CT Cabinets, Termination Cabinets, and Disconnect Combos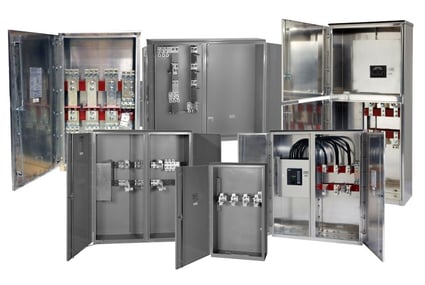 Milbank is pleased to announce high-amperage Current Transformer (CT) cabinet additions to our product portfolio. These bussed cabinets range from 400 to 3000A, are available to all customers and are included in IMARK and AD incentive programs with Milbank. If IMARK and AD customers switch from a non-approved supplier to Milbank for these products, they will earn conversion points.
The new product line also includes Termination Cabinets and Disconnect Combos. Click a utility on the right to see approved products.